U102 Three Piece Sectional
Request a Quote
From Authorized Dealer
Submitted by sherrill_admin on

Modern Living
U102 Three Piece Sectional
Palermo Sectional
Safe & Clean. Learn how we are protecting our people and products.
Palermo 3 Piece Sectional
U102-O1 Palermo Ottoman
W38 D38 H17
U102-CU Palermo Curved Corner
Overall: W73 D39 H33
Inside Depth: 23
Seat Height: 17
U102-SR Palermo Right Arm Sofa
Overall: W84 D39 H33
INside: W77 D24
Arm Height: 28 
Seat Height: 17
As Shown
Fabric: Amory Tan
Finish: Mineral
Share/Save This Item
This image is for illustrative purposes only. The colors shown are accurate within the constraints of lighting, photography, and the color accuracy of your screen.

Available Components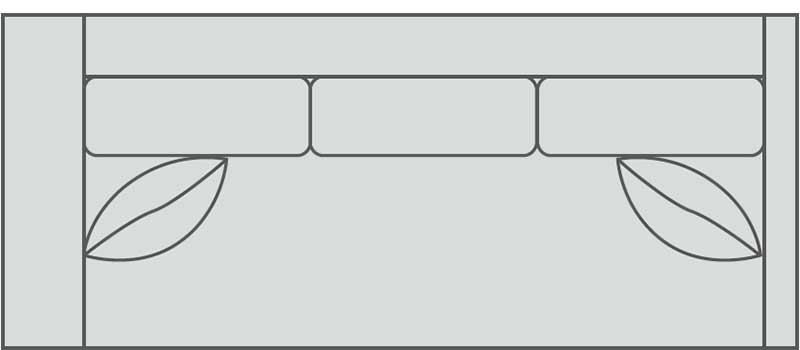 U102-DL Palermo Davenport
Left Arm Corner Sofa

Overall: W90 D38 H33
Inside: W77 D24 H18
Standard pillows: two 20" throw pillows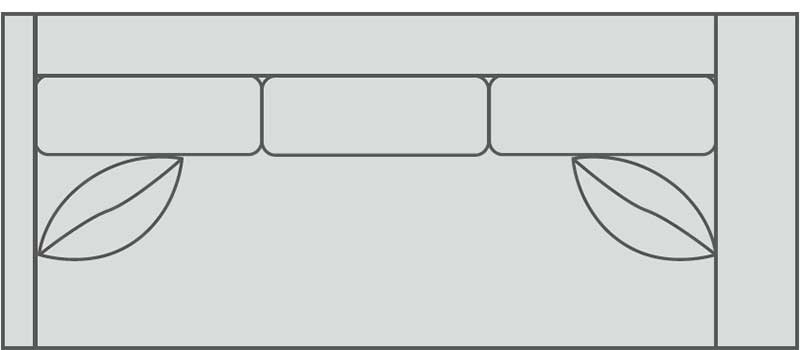 U102-DR Palermo Davenport
Right Arm Corner Sofa

Overall: W90 D38 H33
Inside: W77 D24 H18
Standard pillows: two 20" throw pillow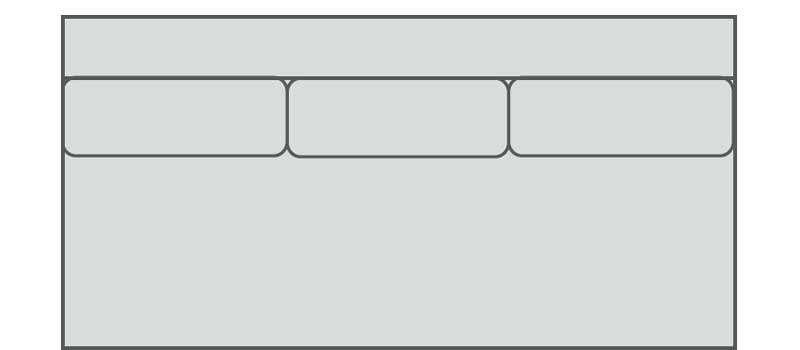 U102-S0 Palermo Armless Sofa

Overall: W77 D38 H33
Inside: W77 D24 H18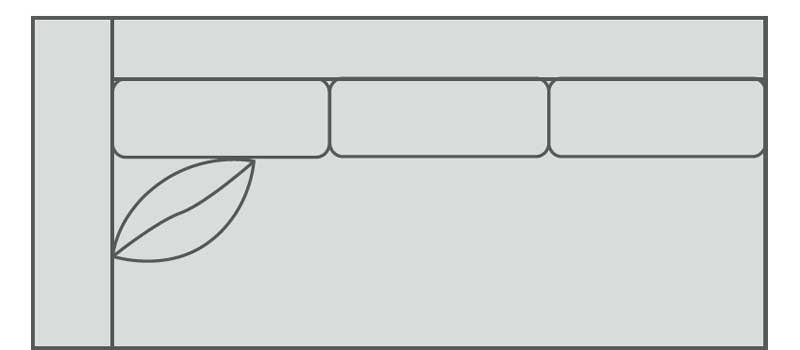 U102-SL Palermo Left Arm Sofa

Overall: W84 D38 H33
Inside: W77 D24 H18
Standard pillows: one 20" throw pillow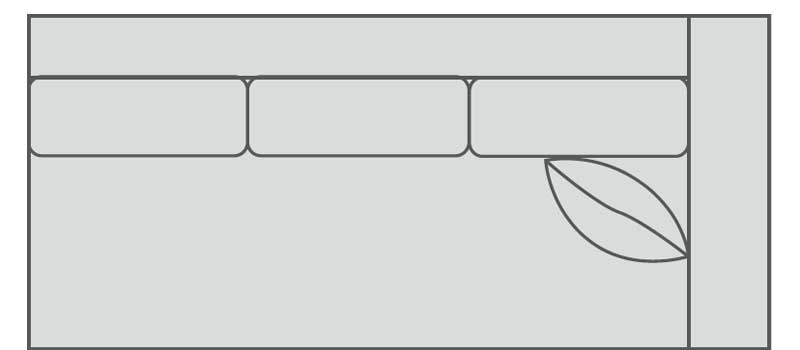 U102-SR Palermo Right Arm Sofa

Overall: W84 D38 H33
Inside: W77 D24 H18
Standard pillows: one 20" throw pillow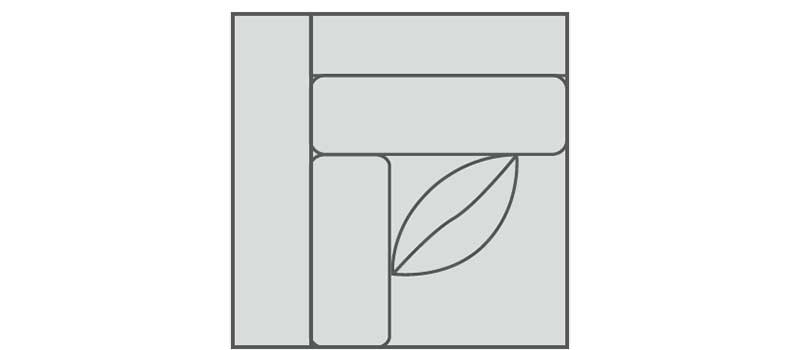 U102-E1 Palermo Corner

Overall: W38 D38 H33
Inside: W24 D24 H18
Standard pillows: one 20" throw pillow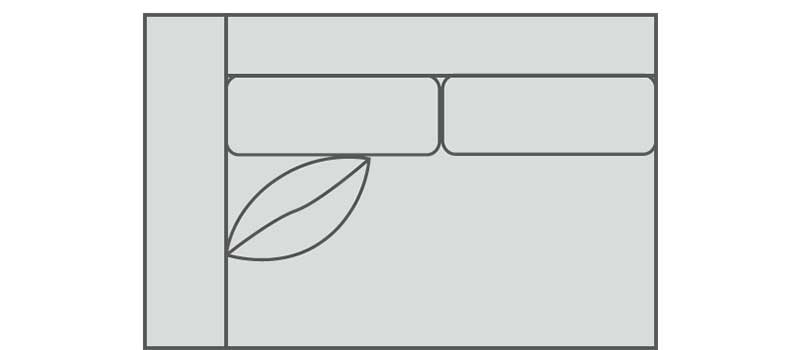 U102-LL Palermo Left Arm Loveseat

Overall: W58 D38 H33
Inside: W52 D24 H18
Standard pillows: one 20" throw pillow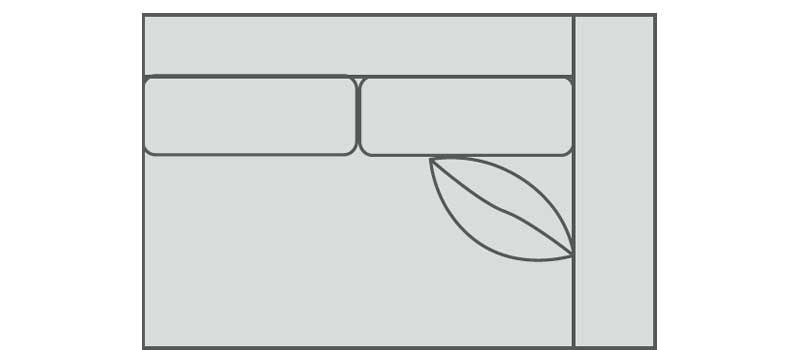 U102-LR Palermo Right Arm Loveseat

Overall: W58 D38 H33
Inside: W52 D24 H18
Standard pillows: one 20" throw pillow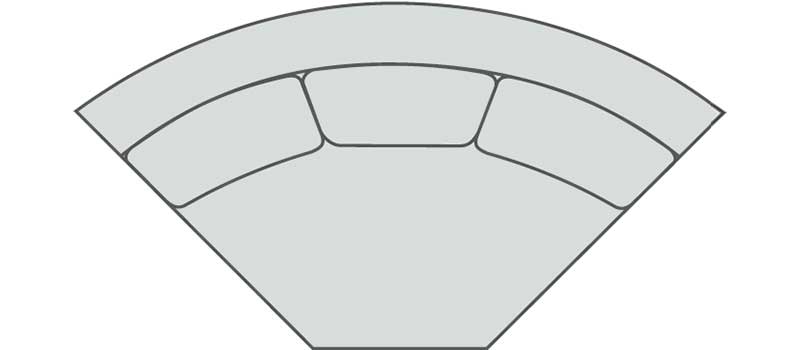 U102-CU Palermo Curve

Overall: W73 D38 H33
Inside: W77 D24 H18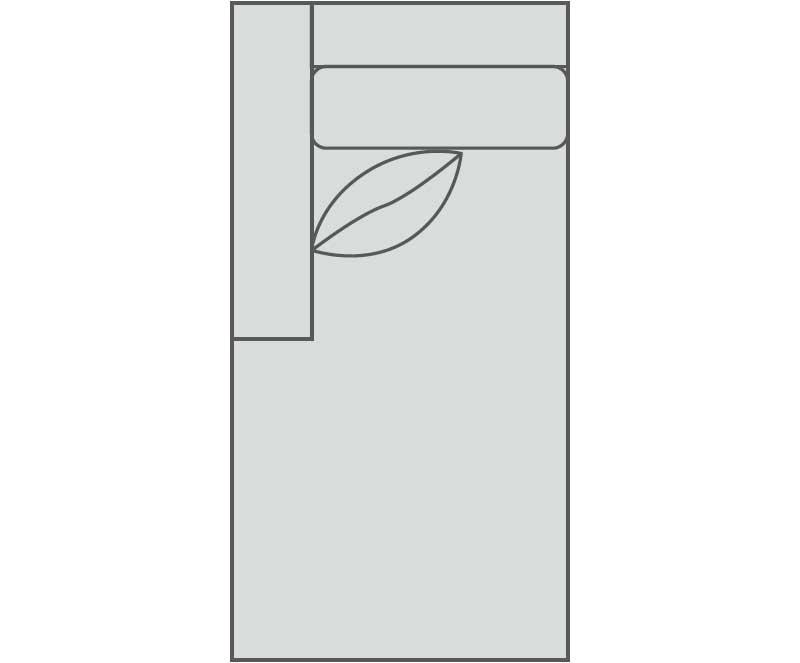 U102-CL Palermo Left Arm Chaise

Overall: W38 D72 H33
Inside: W31 D60 H18
Standard pillows: one 20" throw pillow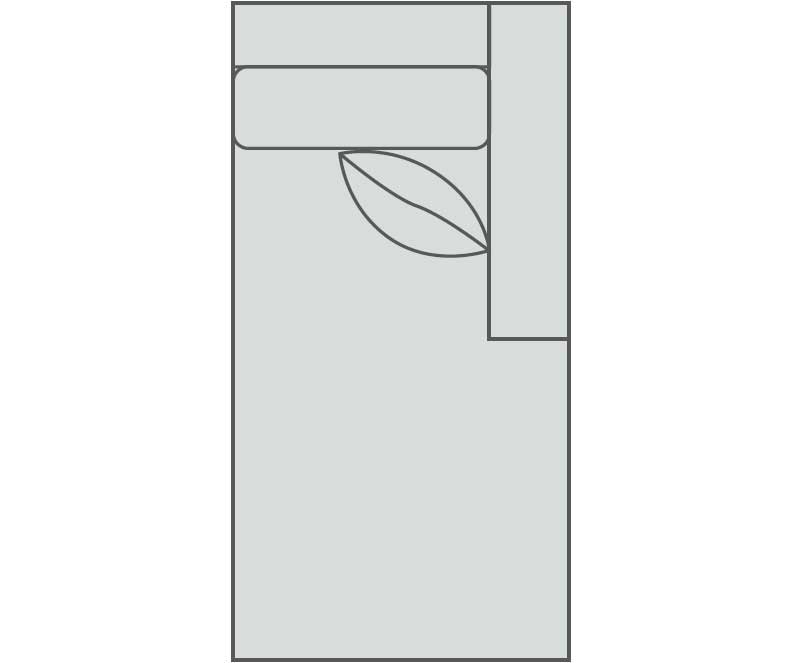 U102-CR Palermo Right Arm Chaise

Overall: W38 D72 H33
Inside: W31 D60 H18
Standard pillows: one 20" throw pillow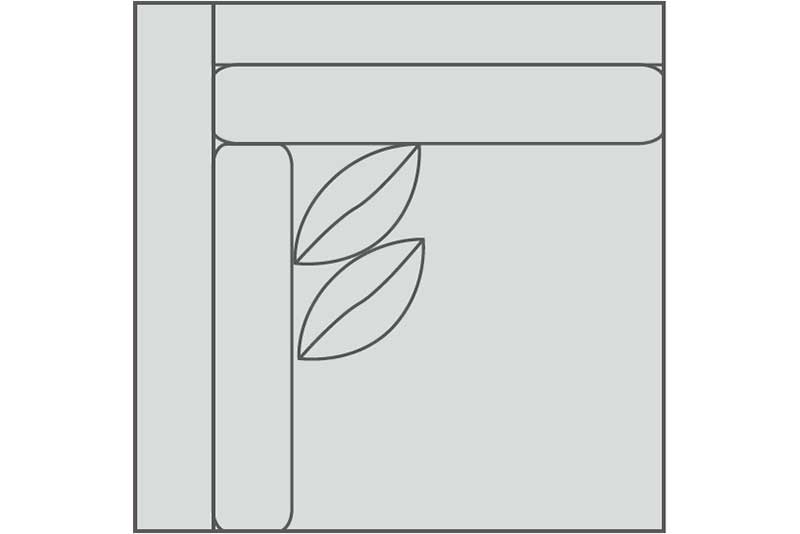 U102-E2 Palermo Deep Corner

Overall: W60 D60 H33
Inside: W46 D46 H18
Standard pillows: two 20" throw pillows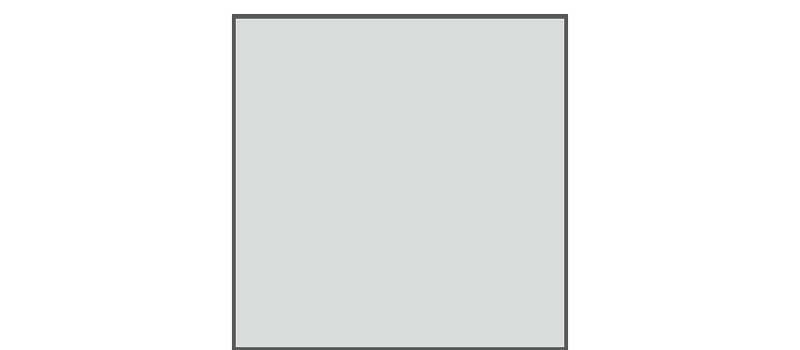 U102-O1 Palermo Ottoman

Overall: W38 D38 H17